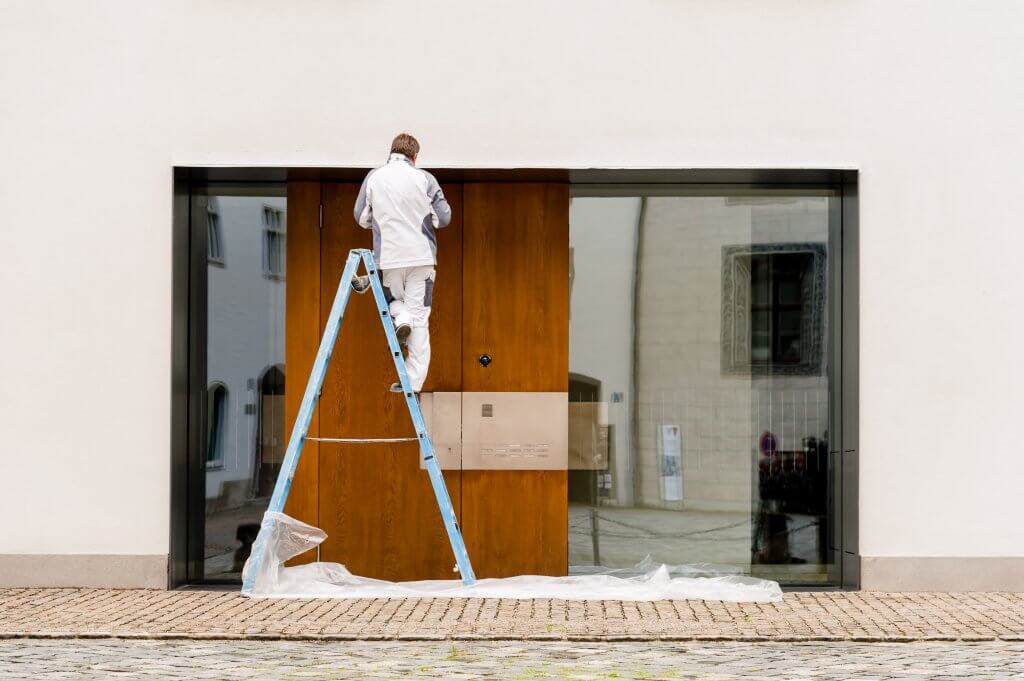 Are you so overwhelmed by the prospect of renovating your commercial building that you don't even know where to begin? It's understandable: commercial renovations can be complicated, complex, and expensive, but the fact of the matter is that there will come a time for all commercial property owners when their building requires a makeover. Whether you've just moved to an older building that has not been well maintained over the years, or your current building is starting to show signs of age, renovations are eventually going to become an absolute necessity.
The good news is that there are a number of great benefits to renovating your business. But the question remains: where to begin?
If you're looking for a simple, effective, and affordable way to renovate your commercial property, you should consider installing all new commercial doors. Doors are an often overlooked aspect of commercial buildings when it comes to renovation, yet they offer so many different advantages, and a far smaller price tag than many other renovation projects.
Here are five reasons why you should consider new commercial doors for your first renovation option.
An Updated Look
Door styles evolve over time just like anything else, and all doors wear down and fade no matter what style they are. This can lead to your building looking shabby and unpleasant to your employees, customers, visitors, and anyone else who might enter. Even if you keep your doors in pristine condition, they will eventually give your building a dated look once they've fallen out of style.
Updating your doors will revitalize your building without any big, expensive, lengthy construction projects necessary. With a fresh new feel to your building you'll be providing a better environment for workers, customers, and visitors alike.
Increased Security
One of the most important aspects of owning a commercial building is ensuring that you, your employees, your customers, and your inventory and other assets are well-protected. If you allow for the security of your building to become compromised, you open the door for financial loss, destruction of property, lawsuits, injuries, and potentially even greater tragedies.
If your building has old doors, they may be compromising your security. Whether a lock is broken, they don't close properly, or their structure has weakened through years of repetitive use, older doors are simply easier to gain entry to. By outfitting your building with all new doors, you can beef up security without breaking the bank.
Increased Sales
The outside of your building is often how potential customers are introduced to your business. If it looks shabby, run down, or outdated, you may be losing sales because of it. Installing a new commercial glass storefront door can help to draw in more customers and boost your sales by providing potential customers with a more attractive first impression.
Increased Fire Safety
Is your building outfitted with fire rated doors? If not, you are putting everyone who enters it at risk in the event of a catastrophic fire. Fire rated doors help to trap heat and flames and provide a safe emergency exit route for everyone in the building, salvaging your property and saving lives in the process.
Installing all new fire rated commercial doors in your building will make it a far safer place, so you don't have to worry about tragedy striking unexpectedly. Fire rated doors may also be necessary to remain compliant with commercial building fire code.
Simple and Affordable
If you're renovating on a budget, your options for giving your building a significant upgrade are going to be severely limited. New commercial doors provide all of the advantages listed above, yet they won't break the bank like many other projects might. Not only that, but installation is simple and will not necessarily require you to shut down business while its being done.
Commercial Doors from CDF Distributors
Upgrade your business with wood, glass, and steel commercial doors from CDF Distributors. We offer a wide array of doors and door frames in all industry standard sizes, as well as a range of door hardware products. With our doors, you can make the most of your commercial renovations.
If you're interested in learning more about our commercial doors, e-mail CDF Distributors at [email protected] or call 1-855-769-9895 and we'll be glad to answer any of your questions!