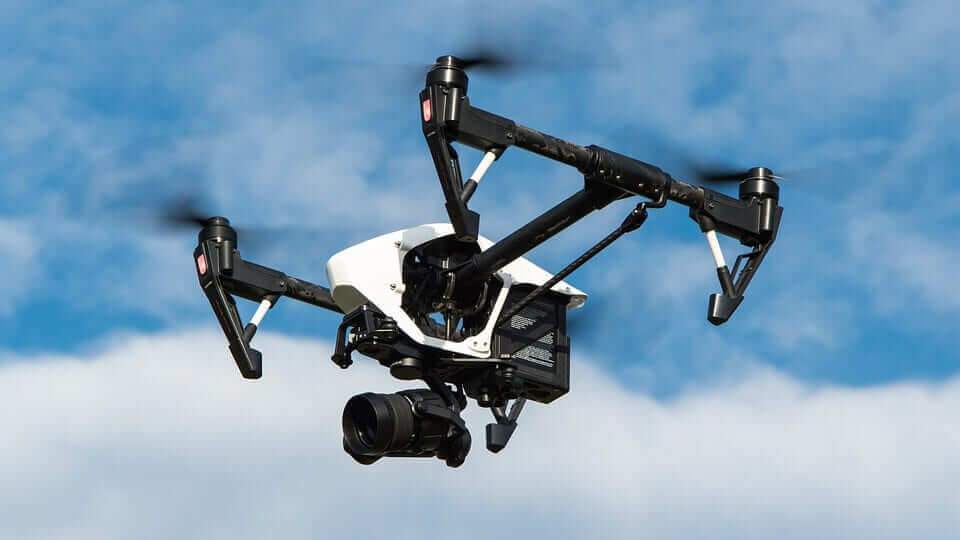 In the last two years, the use of drones has significantly picked up. After nearly a century of primarily military drone usage, they are developing in the commercial scene.
Drones have the capability to streamline commercial business for a multitude of industries. Already unmanned aerial vehicles (UAVs) are delivering packages, taking photos, providing Wi-Fi services, and monitoring wildlife conservations.
Across the globe four companies stand out as leaders in commercial drone production. With millions of investment dollars pushing research forward they lead the drone revolution:
EHANG – $42 million
YUNEEC – $60 million
3DR – $64 million
Dajiang Innovation (DJI) – $75 million
Speedy delivery systems like Prime Air and UPS truck drones have gained lots of attention. But that's just one industry. Drones show potential for a broad range of uses. Agriculture, construction, real estate, applied sciences, law enforcement, media, mining, private security as well as search and rescue missions, to name a few.
All the realized drone uses means new jobs and a serious boost in the national economy. The Association for Unmanned Vehicle Systems International (AUVSI) predict the creation of 70,000 jobs within the first three years and a national economic impact of over $13.6 billion. They believe that number will hit $82 billion by 2025.
DJI Leads Industrial Models
This Chinese drone manufacturer leads in international sales. DJI has grown extensively since their founding in 2006. What started as a single-office operation, has since expanded into a global workforce of over 6,000 drone employees. They are the largest drone manufacturer in the world. The DJI masterminds operate from Shenzhen, also known as China's Silicon Valley. Offices are located in the U.S., Germany, the Netherlands, Japan, Beijing, and Hong Kong.
DJI tech has been making headlines for the most innovative developments in the drone industry, including Hollywood-level video drones. Most recently DJI has announced a workhorse drone catering specifically to industrial missions. The Matrice 200 (first-ever enterprise drone) was announced at the Mobile World Congress. For those familiar with past models Inspire 2 and Mavic Pro, you'll recognize some key features: guts and controller as well as the small fold up capabilities. People are calling it the next step up from Inspire two. This fresh model doesn't disappoint with some exciting new innovations.
Big and black, the M200 looks kind of like an insect. This high-tech workhorse can provide excellent service in search and rescue missions, cell tower inspections and as pickup trucks helpers. While you've seen the obstacle avoidance and flight planning features before, the M200 has an amazing surveillance addition. The ADS-B receiver senses when a chopper is in range and can conduct communication with that nearby aircraft. The M200 won't broadcast its own location, but it is able to easily sense when something else is nearby.
With two, easily-swapper batteries, this drone also stands out for longest flight time. It can fly for up to 35 minutes. That expanded flight time will allow for greater industrial usage. For example, the M200 will rock for aerial inspections. Think about railroads, power turbines, bridges and construction sites that need mapping. With triple camera action and 35 minutes in flight time, this model will cover a lot of grounds.
Who would have known how useful flying, streaming cameras would become?
As an industry leader, the DJI wants to meet the increasing industrial need for drones. With each new version, the price goes up. They haven't announced a final price for the M200 model, but it's expected to be the most expensive to date.
The Developing Drone Airspace
Drones are much more popular now, mainly because of their increasingly realized commercial uses. Now drones can make you money and significantly transcend video photography abilities. With rising market value comes rising interest and deepened research. Which is great for everyone, especially DJI.
Updated airspace regulations have also been a driving factor of fresh focus on drones. Last summer the Federal Aviation Administration (FAA) adjusted regulations to significantly increase accessibility while also improving safety. The new regulations (see Part 107), require all drone users to attain a Remote Pilot Certificate. Which sounds like it would be more restricting. However, it's pretty easy to attain these pilot licenses. This encourages people to do so, while also regulating the airspace for safety. All company users and individual pilots must follow specific a few operational guidelines. This will encourage commercial and noncommercial usage, while also providing a regulated airspace for drone aviation.
When it comes to drone potential, the size is a big deal. Tiny flying machines can perform all kinds of useful and entertaining functions. But what if they were able to be much bigger? I'm thinking of a Jetsons-like world with flying airbuses. That's a bit far into the future, but not as far as you might think.
Early this month DJI opened a debate with FAA with a proposal to increase UAV weight standards. At the moment, FAA only allows flight for drones weighing up to 250 grams. The standard was established for safety purposes. The FAA's Registration Task Force explained that this size allowed for the lowest possible risk. However, DJI claims the 250-gram rule is based on 50-year-old data from nuclear war causalities. The regulatory discussion ensues over RTF's potentially faulty research. If you're curious for more, check out their white paper proposal. DJI wants to adapt the policy to allow for 2.2 kilograms of drone size, which they believe can still be flown at lowest safety risk.
More drone uses are being discovered every day. From delivering blood to patients in Rwanda to scouting tsunami victims in Japan, drones can help. With increasing ability to save lives, public safety agencies have started to pay more attention. Some drone features to keep an eye on: accurate autopilot and longer battery life. The trend is definitely moving towards autonomy and safe flying. This will increase potential usability for numerous industries. Keep an eye out for these updated features and regulations, which are expected this summer.