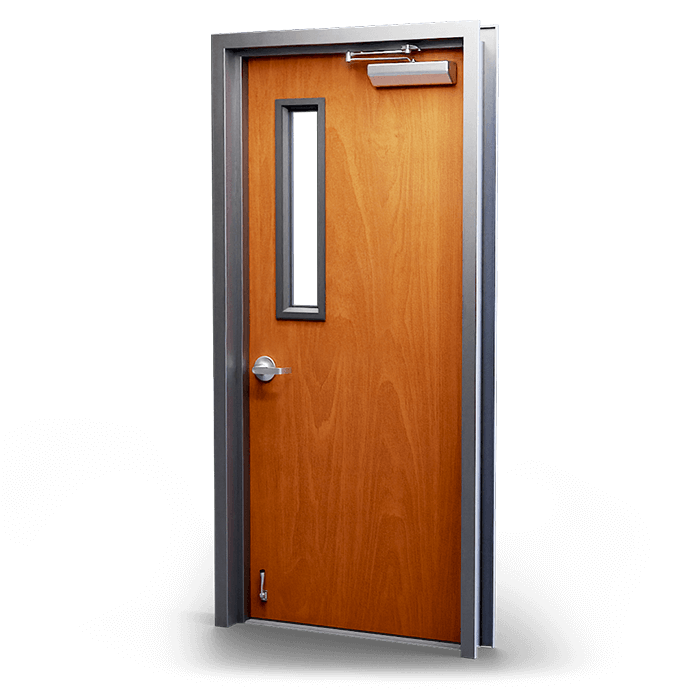 Precision made core is composed entirely of wood particles which provides a stress free foundation and a completely smooth, uniform surface free of any voids, knots or patches that could show through the finish

Available glass types - tempered glass, wire glass, Power and Platinum glass, insulated glass

Available glass sizes - (6"x27"), (12"x12"), half glass, full glass

Thickness - 1-3/4" (20 minute fire rated)

One piece, clear, matching/compatible hardwood face laminated, SCL back, for painting or staining

Core - Wood particleboard door core to meet or exceed American National Standard ANSI/A208.1 for 1-LD-1 or 1-LD-2 door core.


Exceeds requirements for 20 minute construction authority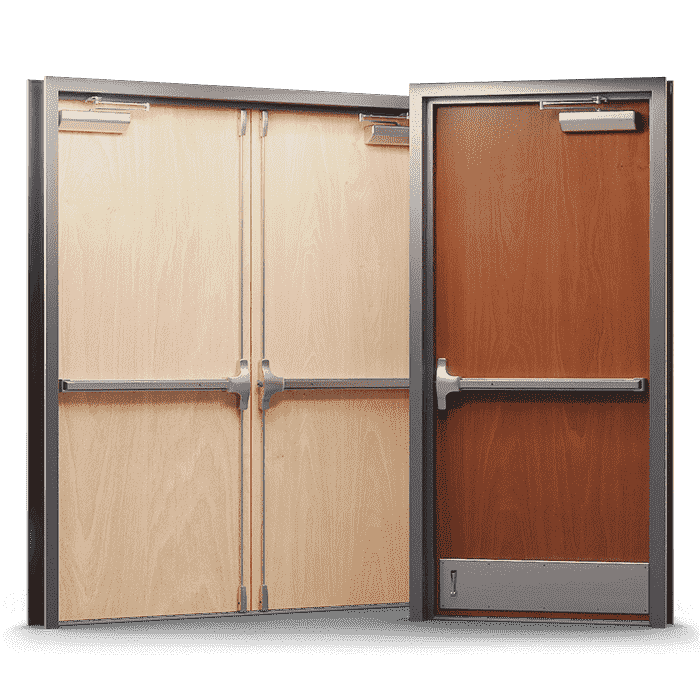 Commercial Wood Door Glass Kit Sizes
We offer the main types of glass kits for your commercial door.

Tempered Glass - Standard glass type

Wire Glass - Aids in security breaches

Insulated Glass - Helps insulate the rooms

Fire Rated Clear Glass - Fire rated doors only
Instant Pricing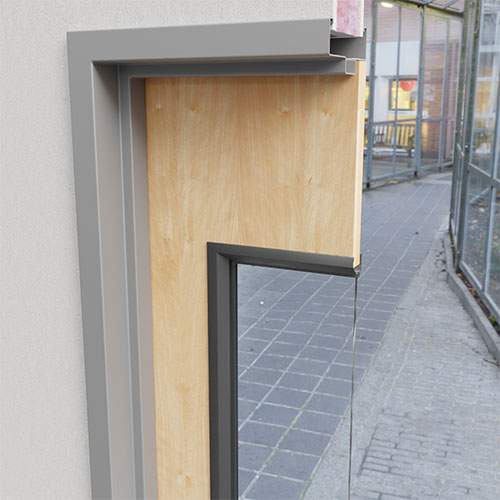 All commercial doors come at a thickness of 1-3/4". We offer the industry's leading standard widths and heights for your openings. We provide cut down and restyling for custom sized doors to meet any custom opening. Be sure to review our width and height sizing chart before building your quote. If you have any further questions please contact us.
Most Popular Door Sizes
Door Sizes |6'8″ Height
Door Sizes |7'0″ Height
Door Sizes |8'0″ Height
Actual width is 1/4" under nominal door size, to allow for 1/8" clearance on hinge and strike sides.
Actual height is 7/8" under nominal door size. Standard undercut is 3/4" + 1/8" clearance at top = 7/8"
All doors = 1-3/4″ thickness
*Custom Door Widths and Heights upon Request.
Our commercial grade doors can withstand the spread of fires to the architectural grade standard fire rating of 90 minutes. We carry fire rated doors with custom options including stain finishes, sizing, and non-existing hardware. The most common application for a fire rated door include commercial openings needing to meet code requirements or any opening that needs to be protected from a potential fire hazard from spreading.