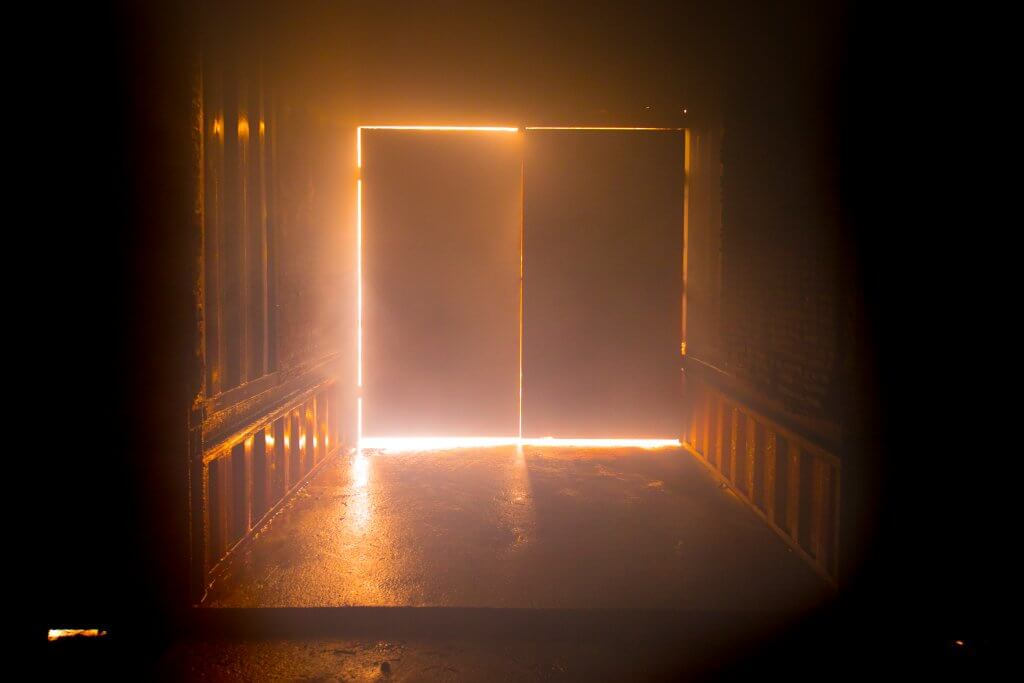 In 2019, over 120,000 fires consumed commercial structures in the United States. These fires claimed 110 lives, while destroying over $4.3 billion of property. Fires are still a very real and present danger -- especially for commercial businesses that do not take fire safety seriously.
Commercial buildings have greater occupancy ratings than a residential building. Additionally, commercial buildings are more likely to contain dangerous chemicals and machinery that is capable of causing fires. While these conditions do not usually create fires on their own, they can certainly make a fire more dangerous.
If you own or manage a commercial facility, it's imperative to have a basic understanding of fire code regulations to operate safely. In the event of a fire, the number one goal is to get everyone inside of the building out to safety. One of the most crucial components in that process is a sturdy, fire-rated exit.
Providing fire-rated emergency access points throughout your building is just the first step, however. Fire inspectors can still find plenty of violations in your building during a routine fire inspection.
We understand that the safety of your employees is a top priority. In the unfortunate event of a fire, you need to ensure that your exits are in compliance with current fire safety regulations. This will make sure that your employees always have access to emergency exits -- no matter where they are or what they are doing within the building.
Today, we're going to explore the most common emergency access issues that are cited during fire inspections. Understanding these common pitfalls will help you avoid them during your own inspections.
Types of Exit Doors
Before we take a look into common fire exit issues, it's important to understand the terms that we'll be using. The National Fire Protection Association (NFPA) provides the gold-standard requirements for exit doors throughout the United States. Here are their definitions:
Means of Egress
This is the path of travel (unobstructed) from any point inside of a building to a safe public zone. According to the NFPA, every "means of egress" has to have the following three traits:
Exit Access: The actual path of travel from where people are randomly located to a safe exit
Exit: These are the building structures that provide people with the means to reach the exit discharge. Examples include stairs, floors, ramps, etc.
Exit Discharge: This is the point of the exit that connects the interior of the building to the exterior, like a fire-rated door.
Now that you understand the basic definitions used by the NFPA, let's examine the most common emergency access issues found today.
Not Having Enough Means of Egress
As a rule, buildings must have at least two emergency exits. However, these exits cannot be located right next to each other. Additionally, the required means of egress may increase with the number of occupants inside of the building.
This increase is calculated on a building-by-building basis. However, there are three tiers of occupant sizes that may require an increase of emergency exits. These are:
Buildings with 49 - 499 occupants
Buildings with 500 - 999 occupants
Buildings with more than 1,000 occupants
Of course, local laws and jurisdictions may include requirements for their own minimum number of emergency access points. Check with your local fire inspector to receive the most up-to-date regulations.
Obstructed Emergency Access Points
While having fire-rated doors for your exit discharge is vital to fire safety, obstructions can render them obsolete.
Obstructions to the means of egress may include:
Temporary obstructions like pallets, boxes, and other materials
Posters
Drapery
Chains
Furniture
Equipment
Additionally, the means of egress should never pass through places where obstructions are unavoidable, like kitchens, workrooms, closets, or bathrooms.
Emergency Exit Doors
Doors play a vital role in serving as the exit discharge for the building. Without meeting the proper fire requirements, an emergency exit door can malfunction and become unusable.
For example, a means of egress should always be 32 inches or wider at every point. This requirement is provided to safely accommodate wheelchair access through every door.
Emergency access doors must also swing in the correct direction -- towards the direction of exit. Pivot-swinging doors would meet this requirement, as they are capable of moving in both directions. Lastly, the door must only take up half of the width of the hallway required for use when it is open.
Choosing the Right Emergency Access Door for Your Business
CDF Distributors has provided fire-rated doors for commercial businesses for over 10 years. We offer emergency access doors that are fire-rated for up to 3 hours that can be custom-designed to meet your specifications.
Don't wait any longer to have safe exits for your building's occupants. Utilize our free ProBuilder tool to find the right fire-rated doors for your business today.