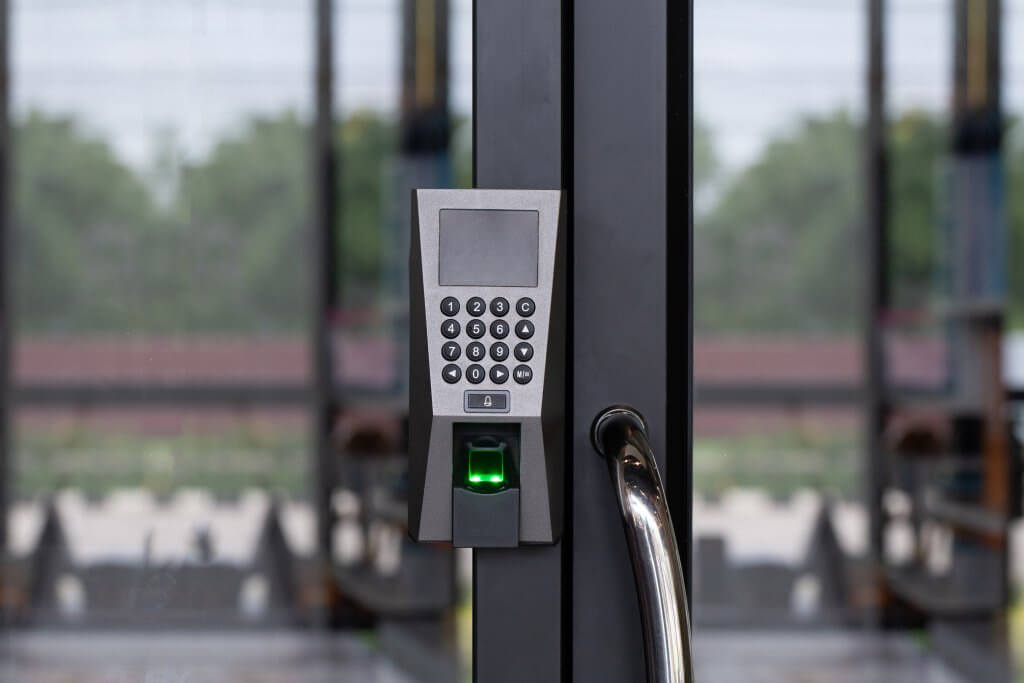 You need to know that your storefront is secured once you lock up for the night. The same is true for your home, but commercial locks are generally higher-grade than residential locks.
You're more likely to see your business broken into overnight because intruders can be sure that no one is there and chances are there's something valuable inside. For the best defense, you need to find the best lock.
How Much Security Does Your Business Need?
Each business is going to have different, unique security requirements. Luckily, you can easily define what level of security you need with some help from the American National Standards Institute and the Builder's Hardware Manufacturers Association.
These two organizations work together to define standards for door hardware security, including locks. There are three grades to consider when choosing a lock for your business.
Grade 3
Grade 3 locks are just regular locks, like most that you would find on a residential home. They're relatively secure and offer decent protection. For the most part, you would only use these kinds of locks for interior doors that the general public can't access without going past a higher-security exterior door.
Grade 2
Grade 2 adds greater security and durability. These are the types of locks you're going to see on many businesses and the exterior doors of apartment buildings or other similar buildings.
Grade 1
Grade 1 locks are the very best, suitable for use in any application where commercial steel doors are used. You'll find these in schools, hospitals, and businesses that require a little extra security.
Safe Bets: Your Company's Best Lock Options
There are many locks to choose from, and each boasts its own security features and aesthetic profile. Read to determine which is suitable for your business doors.
Mortise Locks
Mortise locks are among the most popular choices for commercial uses. They are strong and offer superior protection against forced entry. Many steel doors come with the option to install mortise locks embedded firmly within the door.
The mortise panel can also be customized with additional features. They can have additional deadbolts, entry keypads, and other accessories. These locks also come in many great styles that can highlight your unique business.
Crash Bars
Crash bars are only suitable for specific applications. They're the door handles you often see in malls and other crowded areas. They help prevent crowds from blocking entrances when evacuating buildings due to fires or other disasters.
Depending on the nature and size of your business, you might be required to install crash bars due to fire codes and other ordinances. These will vary from state to state, so it's best to look them up ahead of time.
Lever Locks
Lever locks are likely what you think of as "regular locks." A lever, or doorknob, is centered around the lock cylinder. They're simple and affordable and come standard with many types of steel doors.
They can indeed be relied on for interior doors in most businesses, but you'll probably want something a bit for exterior doors. A deadbolt can be installed on doors with lever locks to add some additional security.
Keyless Entry Locks
Electronic locks with keypads can be beneficial for businesses with a lot of traffic but need to remain secure, like offices or warehouses. One potential issue here is that anyone who knows the code will be able to enter the premises.
More secure electronic lock options can include RFID tags in ID cards or unique codes for each employee to track who is coming and going. Many other considerations go into determining if keyless entry is secure for your business.
Electric Strike Locks
Many retail operations implement electric strike locks to control entry. You might have noticed this kind of thing at a bank or a gas station late at night. The customer hits a buzzer outside, and the employee hits a buzzer inside to let them in.
These locks are incredibly unique and have specific functions. They either work for your business or don't. If you need to allow controlled access to customers regularly, this is the way to go.
The Right Lock for Your Business
Different businesses need different locks, but they all have one thing in common: everyone wants the highest quality lock available for superior durability and reliability. CDF Distributors can provide your business with the doors, locks, and other door hardware it needs. Check through our website and reach out to one of our friendly representatives with questions.