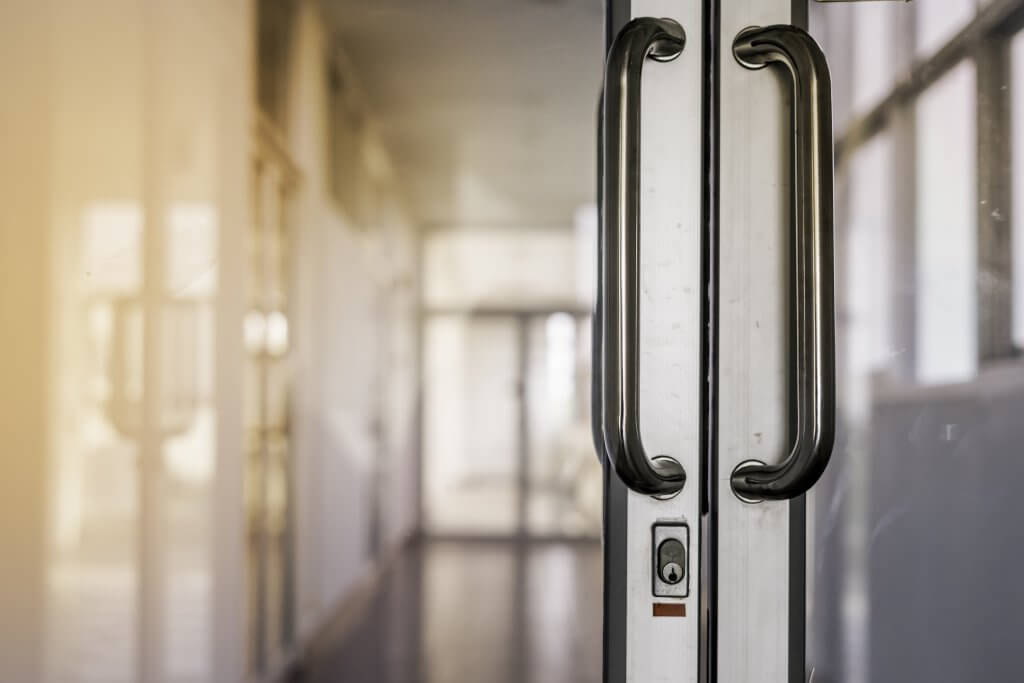 Are you starting up a new business and looking for ways to save money? Have your commercial insurance rates grown too high for your current business? If so, you might be scouring the web for any way you can save on commercial insurance rates. As it turns out, commercial doors have an impact on your rates. If you're looking to save money on insurance costs, consider installing commercial doors at your business.
What Affects Insurance Cost?
When working with your commercial insurance provider, it's important to know what factors into your rates. If you're able to control any of these factors, you can make adjustments to negotiate a discount. When it comes to your business, any savings you can get will go a long way.
Your commercial insurance rates depend on five crucial factors. Those factors are your location, the nature of your business, your history with insurance, the value of your product, and security. You have the most control over your security and safety, meaning you can add as many security measures to your location as you like. One of the most efficient ways to increase your company's security is to install high-quality commercial doors.
How Can Commercial Doors Increase Safety and Security?
Commercial doors are a highly complex product, packed with safety features you might not notice with the naked eye. Features like fire resistance, wind resistance, impact resistance, and bullet resistance all contribute to your property's overall safety and security.
Your commercial insurance company may take notice of commercial doors you've installed and factor that into their calculations. If you're considering upgrading your existing doors, then you would be in a better position to negotiate discounts on your rate.
Which Doors You Should Consider for Your Business
Now that you're considering commercial doors for your business, you might find that you have a large variety of door types to choose from. Which do you prefer? The commercial doors with the greatest chance of lowering your rates will be designed to increase the safety and security of your property. In that case, the best commercial doors will be rated to resist specific types of damage.
Fire-Rated Commercial Doors
Our fire-rated commercial doors come in wood and steel. These doors are designed to prevent the spread of fire through a building for as long as possible. They may include glass kits and louvers without compromising on their safety benefits. Our fire-rated commercial doors are available in four ratings, including 20 minutes, 45 minutes, 60 minutes, and 90 minutes.
Installing fire-rated doors creates fire divisions inside your property. With multiple divisions in place, you could benefit from considerable reductions in insurance costs. On the other hand, if you don't install any fire-rated doors, you might see an increase in your commercial insurance rates.
Commercial Hurricane Rated Doors
If your business is located where hurricanes are a big concern, our commercial hurricane-rated doors will add much-needed security and reassure insurance companies about your building's strength. The wind is a powerful force able to tear doors open at wind speeds around 40 to 50 miles per hour. Hurricane winds are much more powerful. Our commercial hurricane-rated doors can withstand up to 75 PSF, which is up to 150+ miles per hour.
Commercial Steel Doors
Commercial steel doors offer some of the best value in the industry. They last for decades, they're easy to maintain, and they're vandal resistant. Our commercial steel doors are 18-gauge Galvanneal Steel and can have a fire rating up to 3HR. A commercial steel door at every junction in your business could improve safety across the board, preventing break-ins and stalling the spread of fire.
Get the Best Commercial Doors from CDF Distributors
CDF Distributors is one of the highest-rated commercial door distributors on the internet. Customize your ideal commercial doors online, receive instant quotes, and have your doors delivered fast and ready to install.
If you need help selecting the best doors for your business, our commercial door experts can help. We will provide you with options for safe and secure commercial doors that will give you the best chance at reducing your commercial insurance rates.