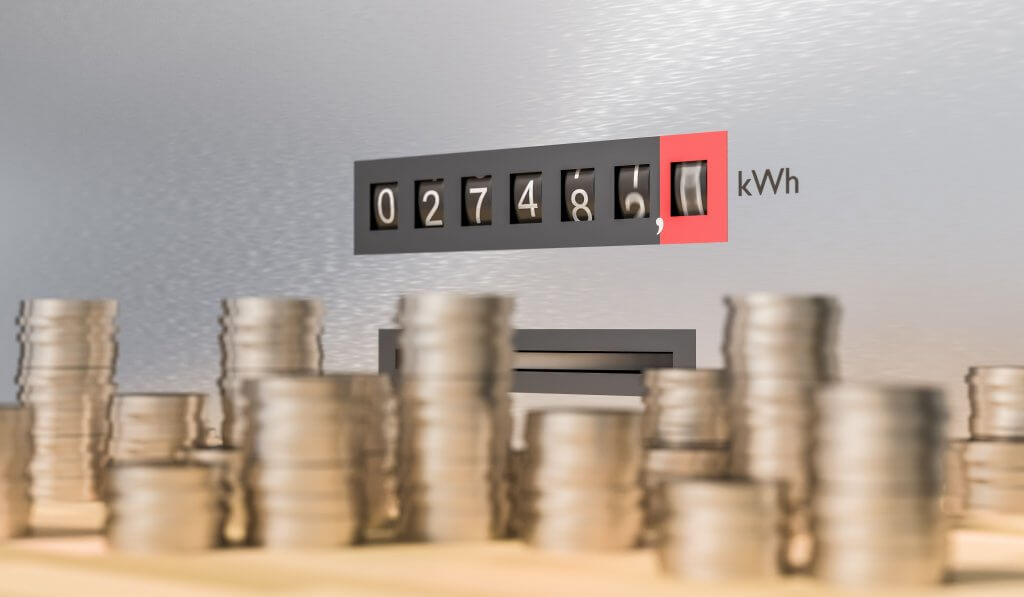 Heating and cooling account for nearly 30% of monthly energy use in commercial spaces. With that much on the line, doing everything you can to control your property's energy efficiency is crucial. With high-quality commercial doors, you can take control over your energy bills like never before.
Around 3% of energy is lost through doors. The number may sound small at first, but when you consider your total energy expenditure alone every year, 3% starts to stack pretty high. Then consider that this isn't taking leaks into account. So 38% of energy is lost through cracks in the walls, windows, and doors. You may as well be taking the money out of your account and literally throwing it out your front door.
When energy is lost like this, your HVAC system has to work that much harder to make up the difference. Not only does this cause your energy bills to increase, but it also accelerates the wear and tear your HVAC system experiences. Over time, this could lead to breakdowns and repairs, which means more money needlessly lost. To reduce energy loss, invest in dependable commercial doors.
The Right Material
Ideally, the door you select will be able to keep heat in and the cold out during summer and vice versa during winter. When considering commercial doors for your business, keep in mind what material you select.
Different materials are better at retaining energy than others. In the case of commercial doors, both wood and steel doors are excellent options. However, at the end of the day, steel may have the advantage.
While wood doors are solid, wood isn't the best insulator. Just as well, wood can absorb moisture, potentially creating problems down the road. Steel doors don't experience these limitations. Instead, steel doors are created by combining a hollow steel shell with an insulated core. This core can provide insulation superior to wood, depending on the material the core is made out of.
The Right Core
The steel doors from CDF Distributors include either honeycomb or polystyrene cores. Both provide excellent insulation, but they each have different strengths to consider.
Honeycomb
Honeycomb cores are created through a combination of cardboard and special resins that come together to create a hexagonal pattern inside the door. It's a heavy-duty and extremely durable core that can be fire-rated for up to three hours. Honeycomb cores offer a serviceable level of insulation, making them the perfect candidate for interior doors.
Polystyrene
Polystyrene cores come in the form of a slab of foam that is inserted into the door. Like honeycomb doors, polystyrene cores can be fire-rated for up to three hours. Polystyrene benefits from being a much better insulator than the honeycomb, making polystyrene doors the superior option for exterior doors. As an added bonus, polystyrene cores provide great impact resistance, as well.
Weatherization Kits (Threshold, Weastherstrip, Sweep)
You can save up to 10% on your energy bills with the right weatherization kits installed. Weatherization kits work by sealing the gaps in your door where air is most likely to escape.
With CDF Distributors, you can customize your door to include a weatherization kit. Our weatherization kits come in two types, the ADA "Handicap" threshold, and the bumper threshold.
Both options provide an extra seal at the bottom gap of the door, where air can move in and out. The bumper threshold includes a small lip that creates a seal against the interior side of the door. The ADA "Handicap" threshold does not include this lip so as to provide easier entry for those who need it.
Get a Quote on Custom Energy-Efficient Commercial Doors Today
Are you searching for ways to improve your company's property and save money in the long run? If so, there is no better place to find commercial doors than CDF Distributors. You can customize wood, steel, and glass doors to your exact specifications using our quote building tool. Then, simply order your custom door and have it shipped directly to your location. There is no one who can deliver faster than CDF Distributors.
If you have any questions about our doors, or you need help deciding on which to get, you can always ask our knowledgeable commercial door experts for information. Build your custom door and get a quote for your project today.