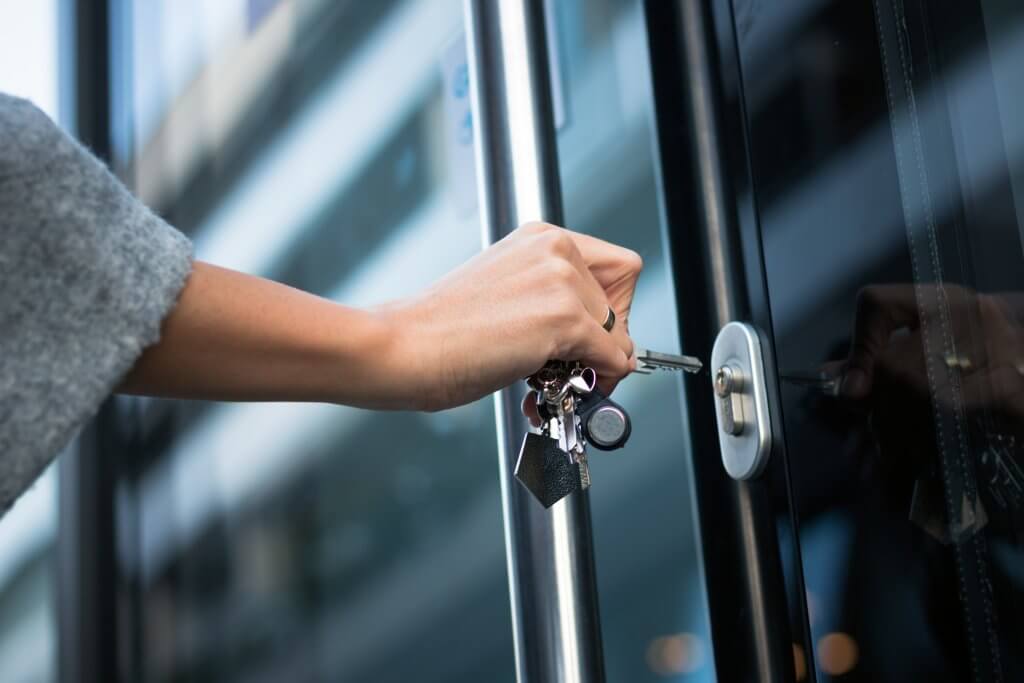 If you're looking to maintain the security of your business and the safety of its occupants, it's important to limit the number of people who have access to the keys that unlock its doors.
This may sound obvious, but there will be times when keys to your business wind up in the hands of people who no longer need them, such as contractors or employees who are no longer working for you. When this happens and you're unable to retrieve the keys, your best course of action might be to re-key the doors.
When you have your doors re-keyed, a professional locksmith will adjust locking mechanisms so that your doors require a new key to gain entry and old keys are rendered useless. This is a much cheaper and easier alternative to replacing your locks altogether.
When Should You Consider Re-Keying Your Doors?
Re-keying commercial doors is almost always done to reduce the odds of burglary or theft. If there are any keys to your building's doors that are unaccounted for, you run the risk of having them fall into the wrong hands, which presents a major security risk to your business.
Below are some of the most common reasons why you should consider hiring a locksmith to re-key your commercial doors.
An Employee is Fired or Quits Contentiously
Certain employees might be required to hold a key to your building in order to gain entry when you're not around. You always want to retrieve your keys when that employee no longer works for you, particularly if they left on bad terms, but that isn't always possible.
In the event that you lose an employee and are unable to get your key back quickly, re-keying your doors may be a wise course of action in order to prevent unauthorized access at your business.
Remember, too, that it's always possible that an employee could have made a copy and handed back the original, especially if you haven't used keys that are designed to prevent copies from being made. This is why it's very important to consider re-keying if someone departs the business on bad terms.
After Extensive Contractor Access
Contractors usually work before or after business hours in order to avoid impeding on normal business operations. Because of this, they often need their own set of keys. If you should decide to switch contractors at any time, consider re-keying your doors as a security measure.
After Moving to a New Building
If you've recently moved into a new building, you have no idea how many keys might be floating around out there that could allow complete strangers to have access to your business and the valuable assets you keep inside. Re-keying your doors right away after you purchase a building will ensure the protection of your new investment.
If You Lost Your Keys or Had Them Stolen
When one of your important keys winds up missing, it could be that you simply misplaced it or it could be that someone stole it with plans to gain access to your building. Either way, a key that's unaccounted for is a threat to the security of your building and the safety of its occupants. Be sure to re-key your locks if the key doesn't turn up quickly.
When You Want to Simplify Building Access
If each of the locks in your building requires a different key, it can be a pain to find the right key when you need it. A locksmith can re-key your doors so that one master key can unlock them all.
Locks and Deadbolts from CDF Distributors
There are times when re-keying your commercial doors is not enough to ensure the security of your building and a full lock or deadbolt replacement is the only answer. CDF Distributors offers commercial door locksets and commercial deadbolt locks to keep your building safe and secure.
Our locksets work for several standard door types and our deadbolts come in a range of sizes in order to match your commercial door's thickness and backset.
If you're interested in learning more about the ways that you can enhance security with commercial doors, e-mail CDF Distributors at [email protected] or call 1-855-769-9895 and we'd be glad to answer any of your questions!